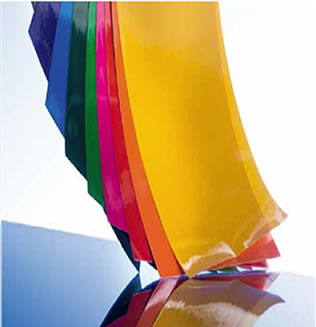 PENSTICK®Sign is a cling vinyl film. PENSTICK®Sign adheres without adhesive to smooth glossy surfaces like e.g. glass. Thus PENSTICK®Sign is easy to apply and remove, without leaving resi- dues. PENSTICK®Sign comes on a cast-coated board with 180 g/m2 which makes it easy to plot.
PENSTICK®Sign is available in a variety of opaque and translucent colours, white, black, transparent as well as silver and gold.
Characteristics:
adheres without adhesive to smooth, glossy surfaces
easy to remove
leaves no residues
reusable
good plotting characteristics
good UV-resistance
Applications: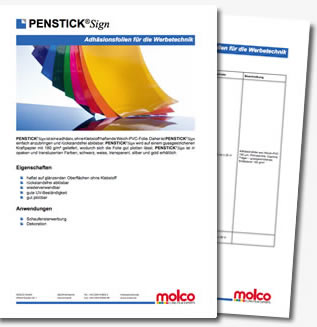 Datasheets for Sign Making
Overview of all products and characteristics for sign making.

Download

Size: 303KB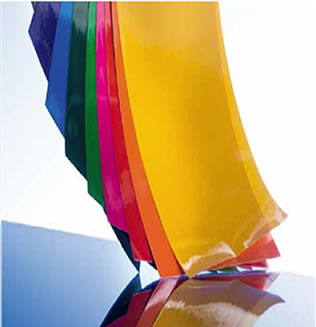 Product Inquiry:
*
*
*